GUIDED TOURS TO THE MEMORIAL PASSAGES TO WALTER BENJAMIN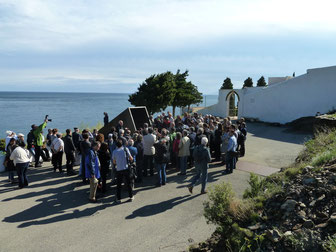 We offer an itinerary through the main passages of Walter Benjamin in Portbou, including a tour to the Memorial Passages by Dani Karavan.
The Memorial is an homage to all those anonymous fugitives who go into exile in search of freedom. Recently, the Israeli artist has been awarded with the Premi Nacional de Cultura 2016 (Catalan Culture Award) for this art work.  
We hope to see you soon in Portbou to discover the last passage of Walter Benjamin.